A history of the United States Congress: Partisan & ideological makeup [infographic]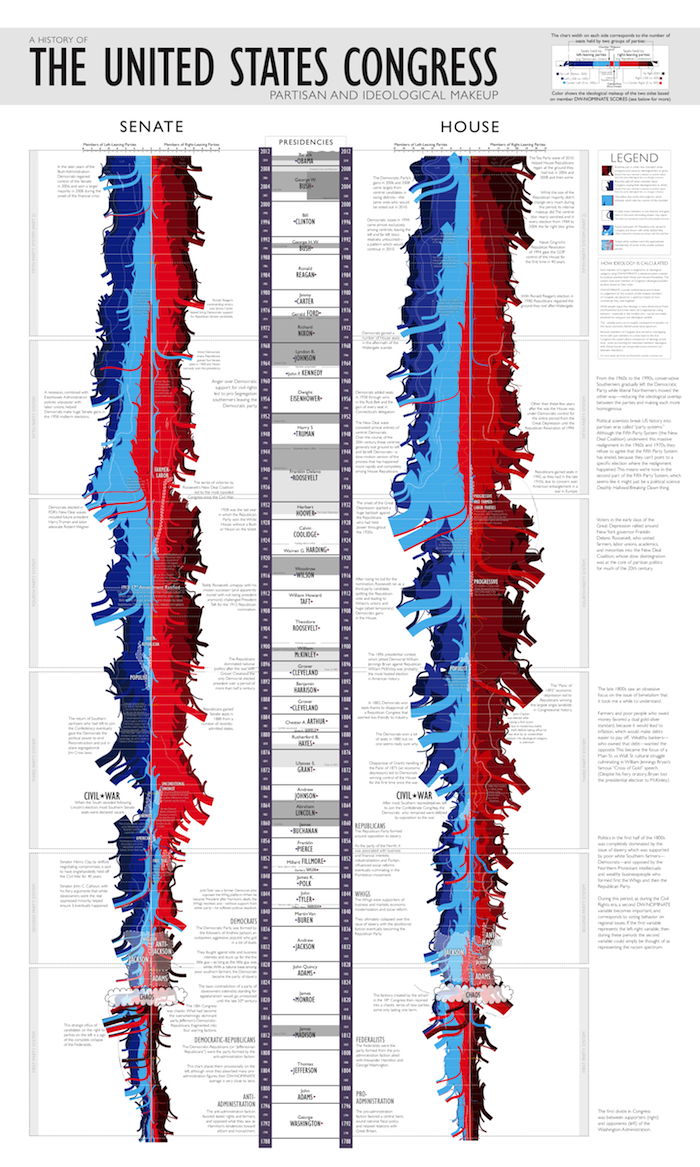 XKCD is usually the place we go for comic relief, and depending on your opinion of Congress lately, they may have once again hit the nail on the head, but as you can see from this elaborate infographic, it's a complicated, fascinating and 200-year-old-plus joke in the making.
Via XKCD.
Political infographics.
Posted by Kate Rinsema