What's killing my bandwith? [interactive infographic]
Networking Research Center
slow internet connection
Staples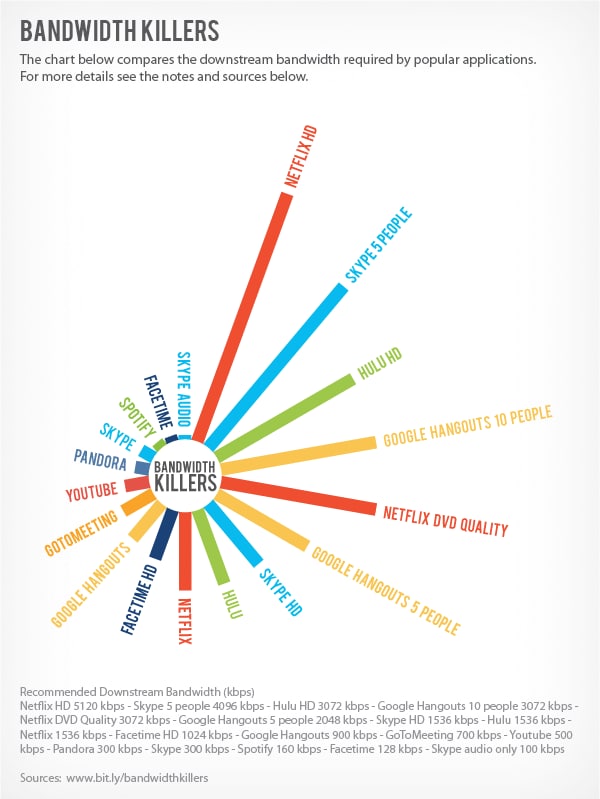 Click image to open interactive version (via Staples' Networking Research Center).
Is a slow internet connection causing you to pull out your hair in frustration? It could be the applications you're using or the use of a router not built to carry your load, so check out this interactive infographic from Staples to see if you can alleviate some of this frustration in the New Year.
Full story at Staples.
Pinpointing tech issues.
Posted by Kate Rinsema